Welcome all BUSY patients looking for a calm and gentle dentistry! Our aim is to offer the longest opening hours (starting from 9am up till 9pm and Saturdays) while maintaining highest standards of modern dentistry in a relaxed and friendly atmosphere.

It is our vision to promote dental hygiene and encourage preventive techniques that would help you keep healthy smile. We help everyone looking for a crown, bridge or filling but anyone interested in implant restoration or orthodontic treatment will find great solution as well.
CURRENT OFFER
FREE dental consultations
Only now FREE dental consultations and no registration fee for new patients!
Previously £50
Now for FREE
Offer vaild untill 30.11.2014.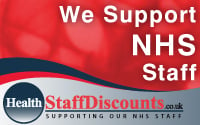 Our opening hours:
Monday 09:00 – 17:00
Tuesday 13:00 – 21:00
Wednesday 13:00 – 21:00
Thursday 13:00 – 21:00
Friday 09:00 – 17:00
Saturday 09:00 – 17:00

Thanks for visiting and hope to see you soon!
---
An additional convenience for our patients!
Out of hours phone line is on!
Do you want to make an appointment?
Do you suffer pain and want to be seen ASAP?
Call Now! Call us even when surgery is closed!
---
Introducing the BEYOND™ Power Whitening System: Whiter teeth within 60 minutes, in-office power whitening treatment designed to provide comfort, safety, and convenience to the patient while producing maximum whitening results.
BEYOND™ Power Whitening System involves a use of BEYOND™ Whitening accelerator combined with a whitening gel. This advanced 'cold light' technology uses a filtration system that eliminates exposure to a harmful UV light and heat, thereby reducing sensitivity.
A whitening gel's special formula consists of hydrogen peroxide, calcium and other minerals, which prevents damage to your teeth. These special ingredients leave teeth beautifully white and shiny. The gel is very safe and stays on your teeth for around 30 minutes, the total procedure, including consultation and preparation takes around 90 minutes. The treatment is comfortable, safe and effective with average shade improvements greater than 5 shades on the VITA® scale. For more info visit http://www.beyonddent.com/
Wipe away years of smoking, coffee drinking or yellowing from ageing with the BEYOND™ Power Whitening System!
Get a whiter and shinier smile today! Book an appointment today! Call us on 01924387792!
---